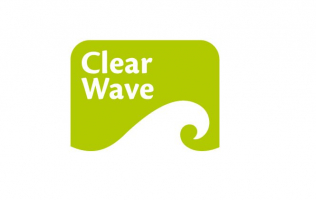 Clear Wave
Collective action initiative "Clear Wave" was established in 2007 to encourage a transparent and ethical business practice in Lithuania. Started as a transparent business labelling initiative 'Clear wave' expends its agenda and seeks to become more as a reference point for the companies, looking for the favourable platform to exchange knowledge and best practices on how to improve their business integrity.
Companies, involved in this initiative, assume a responsibility for their own transparent business activities and their partners' encouragement for the same commitment: transparent accountability; compliance with the Law of the Republic of Lithuania and fair tax payment; transparent and fare participation in the Tenders (public procurement). Companies are recognized by the first specially created social label in Lithuania "Clear Wave", which is provided after successful pass of the assessment process, covering both formal data and institutional partner's recommendations and public opinion. This label works as an easy communication tool for the companies wanting to share their values with their clients, partners and the society.
Patroness of the Initiative is the President of the Republic of Lithuania H.E. Dalia Grybauskaitė. Partners: the Ministry of Finance of the Republic of Lithuania, State Tax Inspecotrate, State Labour Inspectorate and Special investigation Service.