Internal communications when implementing Compliance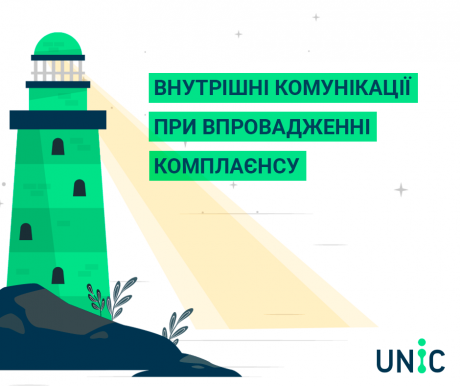 Effective communication within the company is critical to a common understanding of policies and procedures, as well as compliance and integrity among employees.
We continue to tell what factors must be taken into account for the implementation of effective internal communications.
Effective HR function
HR staff should conduct regular employee reviews and pre-termination interviews to protect the company from potential abuse.
A clear definition of the employees' functional responsibilities
Unclear employees' functional responsibilities can lead, first of all, to blurring the areas of responsibility and increased risk of making decisions in compliance requirements violation, and, secondly, to the impossibility of holding them accountable and preventing similar violations in the future.
Authority's delegation to the heads of divisions, subject to the imposition of proportionate responsibility
Heads of departments may perform certain compliance functions delegated to them by compliance officers while becoming responsible for properly performing these functions.
Adequate incentives and punishments
The application of incentives and disciplinary measures must be the same for all employees, regardless of the position level, and the grounds for their application must be clearly defined and communicated to employees.
Which of the following have you implemented in your company?
Detailed instructions for business "Basic principles of risk identification and their minimization" at the link: http://bit.ly/3lu1w0D