Congratulations Prozorro. Sales among UNIС partners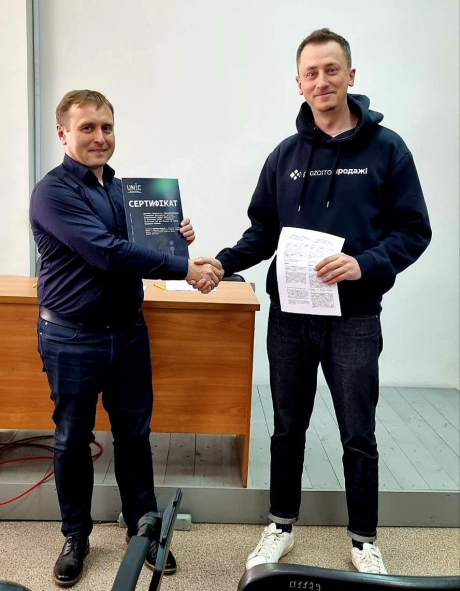 Congratulations Prozorro. Sales among UNIС partners
Oleksiy Sobolev, Director of Prozorro.Sales, and Mykola Babenko, Chairman of the UNIC Executive Committee, signed a Memorandum of Partnership, which provides for joint activities and initiatives aimed at building compliance practices and transparent and open approaches to corporate governance.
"Today the war put compliance at the center of events and further actualized its function in Ukraine. Integrity practices should be at the heart of any business in Ukraine, to avoid, first and foremost, the risks associated with sanctions or companies from Russia and Belarus. Compliance provides a systematic approach to the fight against corruption. It is also a key criterion in cooperation with international partners. Therefore, we are glad to welcome the state enterprise Prozorro. Sales to the partners of the leading Network of Compliance Practitioners", Mykola Babenko said.
"We are in Prozorro. Sales from the first days of the company and for almost 6 years we profess the principles of transparency and openness. Therefore, signing the memorandum is another logical step toward improving us as a state-owned company. Compliance is first and foremost about the institution's reputation and trust. I am convinced that trust in our state, in general, begins with trust in every single virtuous company that works even during the war and supports the economy. We are happy to join the Network to promote the principles of integrity and transparent business in partnership, "said Oleksiy Sobolev, Director of Prozorro.Sales.
Note that Prozorro. Sale is a state-owned enterprise subordinated to the Ministry of Economy. The state-owned enterprise is the administrator of the electronic trading system, which hosts online auctions for the sale and lease of property.
Victory is near!