UNIC congratulates all women with International Women's Day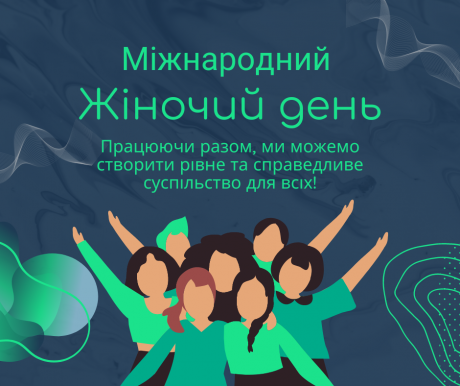 International Women's Day is a good opportunity to celebrate women's achievements over the past 150 years in their struggle for their rights, equal access to opportunities to realize their potential, and equal working conditions.
Ukrainian women have consistently proven that they can defend their positions and rights and show a worthy example of professionalism and ethics in various spheres of activity, including business.

More than 130 years ago, Ukrainians Nataliia Kobrynska and Olena Pchilka published the world's first almanac of women's creativity at their own expense. The organization Union of Ukrainian Women, created in 1917, became the most significant women's movement in interwar Europe. In the 1930s, it had over 60,000 participants and dealt with women's rights and national issues.

Today, Ukrainian women manage and lead hundreds of volunteer initiatives, advocate for weapons allocation at the international level, receive the most prestigious international awards in the field of science or human rights protection, successfully conduct business, work in the rear, ensuring the operation of infrastructure, bravely defend the country on the front lines, raise children and ready to rebuild the country after the Victory.

Despite this, there are still a number of prejudices and stereotypes about women and their roles in our society. Unfortunately, these perceptions often increase discrimination and affect women's ability to earn decent wages on par with men, create barriers to access to work, and prevent their development.

At UNIC, we celebrate the leading role of women in society and business. It is important for us that everyone has equal conditions for realization, as this is one of the European values, which is an important step for the development of our society and economy.

Working together, we can create an equal and just society for all!