UNIC and ALCU signed a memorandum of partnership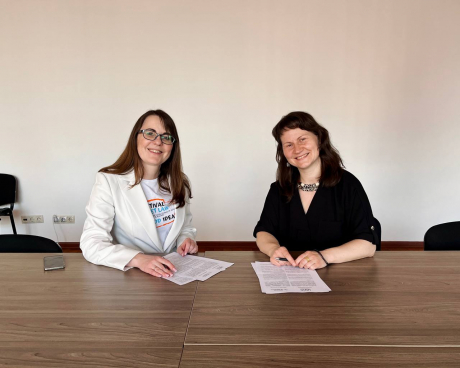 UNIC and ALCU signed a memorandum of partnership
The Ukrainian Network of Integrity and Compliance (UNIC) and the Association of Legal Clinics of Ukraine (ALCU) have become partners and agreed to jointly promote the basics of integrity and compliance in higher education institutions of Ukraine.
The parties agreed to work together to develop recommendations for the Ministry of Education and Science of Ukraine, the NACP, and other stakeholders to increase transparency in higher education, implement anti-corruption compliance systems in Ukrainian higher education institutions, conduct joint training events for students, and implement joint communication campaigns to promote integrity and anti-corruption among the youth of our country.
According to Yulia Lomzhets, Head of the ALCU Association, there are currently gaps in the Ukrainian education system regarding understanding the issues of integrity, compliance, and definitions of corruption. "We hope that the partnership with UNIC will help integrate the necessary knowledge into university programs and raise the education level of students," said Lomzhets.
For her part, Antonina Prudko, Head of the UNIC Secretariat, noted that this partnership should indeed become a powerful impetus for popularizing integrity and compliance issues among the youth of Ukraine. "The current generation of students should become the basis for the future development of our country, and now is the time to lay the foundation of integrity knowledge and adapt the curricula in universities to further create a favorable environment for the progressive development of Ukraine after the Victory," said Antonina Prudko.
"We are grateful to our UNIC partners for their trust and are confident that together we can launch effective training programs for students and develop effective standards for training future compliance officers of Ukraine," summarized Mykola Babenko, Head of the UNIC Executive Committee.