Ukraine business network adopts certification based on ISO 37001 standard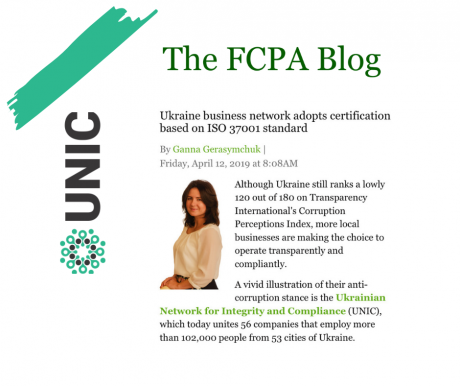 We have discussed UNIC Certification launched in July 2018 with The FCPA Blog.
Ganna Gerasymchuk, Head of UNIC Secretariat, shared key reasons to pass Certification. Follow the link to read the full article: http://bit.do/ePyh9.
We are also glad to note that 2 UNIC members completed pre-Certification assessment, and 4 UNIC members have applied to pass Certification. More information about the procedure is available at https://unic.org.ua/en/certification/.