We continue to introduce you our Network members , and today we will talk about the KPMG Ukraine company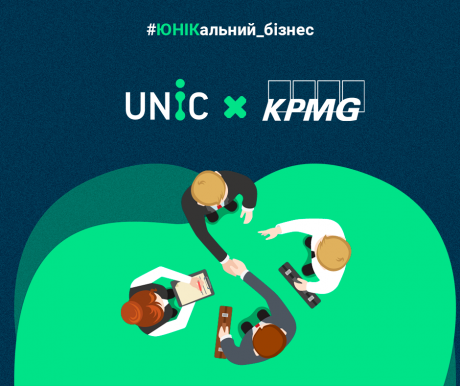 Dear friends! We continue to introduce you our Network members within the #UNICue_business rubric, and today we will talk about the KPMG Ukraine company.
KPMG is an international network of independent firms that provide audit, tax and consulting services. More than 265,000 employees work in KPMG offices in 143 countries. Clients of KPMG include private companies, corporations, government institutions, and non-profit organizations. KPMG in Ukraine has two offices in Kyiv and Lviv with about 500 employees.

In the spring of 2022, after the start of a full-scale war in Ukraine, the KPMG announced that KPMG in Russia and Belarus would no longer be part of the network - this was the response of the global KPMG team to Russia's invasion of Ukraine.
From the first days of the war, outside of work, many KPMG employees in Ukraine joined volunteer organizations that support the Ukrainian military and the population of Ukraine in every possible way. Through volunteer employees, KPMG in Ukraine continues to collect inquiries and provide targeted financial and other assistance.

Even before the start of the war, KPMG created a crisis headquarters in Ukraine to quickly respond to any crisis events, including hostilities in the country. The crisis headquarters worked around the clock, helping everyone in need. The team set up the process of evacuating workers and their relatives from Kyiv. The company also took out other residents of Kyiv who did not have the opportunity to leave on their own. For this, the company hired reliable carriers with minibuses, which every day took employees and their relatives from Kyiv to hotels provided by the company. Since the beginning of hostilities, 673 employees and members of their families have stayed in hotels organized by KPMG in Ukraine.

KPMG's corporate culture is based on key values of integrity or decency. Loyalty to principles and a policy of open and honest communication contribute to strengthening trust and cooperation. At the same time, flexibility and the desire to ensure that everyone's opportunities are equal allow the company to create conditions where people can freely share their knowledge and experience, revealing each other's potential. KPMG in Ukraine supports and monitors compliance with the Law of Ukraine "On Prevention of Corruption".

"For KPMG in Ukraine, to be a member of the UNIC community is to contribute to the creation of honest business practices by following compliance norms," KPMG emphasizes.

We are grateful KPMG company for the powerful all-round support of the population of Ukraine, active expert participation in UNIC activities and a conscious position in conducting honest business. Moving together to victory!