We continue introducing the UNIC members - today's hero is Globus Bank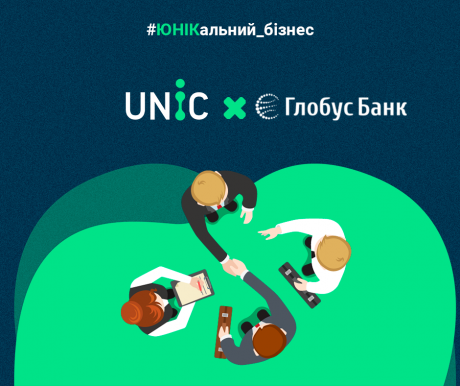 Dear friends! We continue introducing the UNIC members - today's hero is Globus Bank.
The bank has been operating in the Ukrainian market since 2007. Globus is developing dynamically, has a high credit rating, and offers a full range of banking services, meeting private individuals and corporate clients' financial services needs.
Globus Bank is multiple winners of the "Best Bank-Partner" and "Leader in mortgage lending" awards, leading in car loans, SMEs, and card products. Choosing any banking service, the Client can always be completely sure of its high quality.
With the beginning of a full-scale invasion, Globus actively supports the Defense Forces of Ukraine, sends cargoes with medical supplies to hospitals, and supports forcibly displaced people and people needing help. Also, despite all challenges, its team works diligently, actively lending to developing small and medium enterprises. The bank branch is part of the Power Banking network, which ensures stable operation regardless of centralized power supply.
"Our principles are openness and transparency. And the secrets of success are a professional team, a correctly chosen development strategy, the trust of clients, high-quality services, and cooperation with reliable partners", the company emphasizes.
Globus Bank was one of the first in Ukraine that has joined UNIC. "For us, being a UNIC member means conducting business openly and transparently, which has long become the norm for leading Ukrainian private companies, particularly in the financial sphere. Nowadays, compliance is not only a rule of good tone. The compliance service preserves the highest value - reputation, because it guarantees trust in business and, as a result, strategic development stability," – add Globus Bank's representatives.
We thank Globus Bank for its high professionalism and active position in conducting honest business in Ukraine!
Learn how to become a member of UNIC at http://bit.ly/3j2HkCe.