We continue to represent members of the UNIC community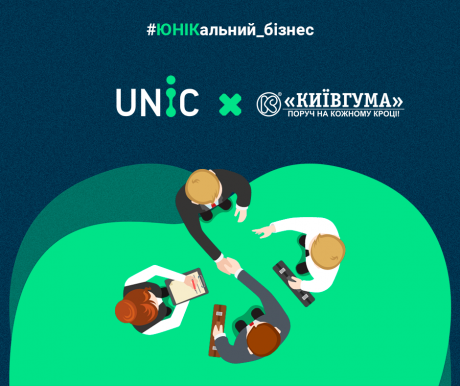 Friends! We continue to represent members of the UNIC community - companies that have chosen a proactive position in the direction of implementing and popularizing integrity standards in their activities and among partners.
Today's hero of the column #UNICue_business became Kyivguma LLC ─ one of the largest manufacturers of rubber, latex, PVC, TEP and silicone goods in Ukraine. Kyivguma is a full-cycle enterprise that allows you to provide services for the manufacture of products, starting from the development of the mixture and the design of equipment to their manufacture. Currently, the company manufactures more than 4 thous. products for all sectors of the national economy.
The company has its own laboratory for physical-mechanical and chemical-analytical testing of materials and products, accredited by the National Accreditation Agency of Ukraine for competence. The company not only manufactures rubber mixtures or products that meet the customer's technical specifications, but also independently develops its own compound formulations. There are 33 services in the company's structure, which ensure the full operation of the enterprise and the production of the highest quality products.
Kyivguma is the only enterprise in Ukraine that produces certified personal protective equipment, including dielectric products (gloves, carpets) and biological protection suits.
With the beginning of the full-scale invasion of russia into Ukraine, Kyivguma focused its efforts on the production of the most necessary products: hemostatic tourniquets, bandages, occlusive bandages, rubber pads for body armor, etc. The company was not only able to continue working during the war, but also increased the production of tactical medicine and first aid kits for the army.
For Kyivguma, being a member of UNIC means conducting business and building business relations openly both with other business representatives and with the state. Right now, compliance and honest work is the main factor in building the trust of Ukrainian society in private and public companies. And we are sure that honest business practices are the basis for a successful economy of Ukraine, which means a strong and independent state.

We thank the company for its trust and willingness to work together to promote the practice of integrity and improve the business climate of Ukraine.
Find out how to become a member of UNIC at the link http://bit.ly/3Jh55RF