The annual survey " Business leaders in Ukraine 2022"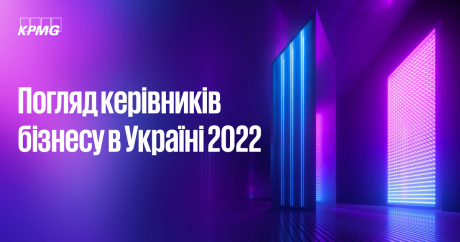 We invite business leaders in Ukraine to take part in the annual survey " Business leaders in Ukraine 2022", which is conducted by the member company of the Network - KPMG in Ukraine. This is the fifth time the company has conducted such a survey.
The purpose of this survey is to gauge the views on the key challenges firms face as a result of the Russian war in Ukraine, comparing the global and Ukrainian business leaders' opinions about their level of confidence in opportunities for recovery and growth amidst major global geopolitical change.
How have global geopolitical changes and full-scale war in Ukraine affected company's development strategy? In the 150 days since the Russian invasion of Ukraine escalated to all-out war, businesses have needed to focus on people and security. Have the long-term goals and prospects changed as a result? Has the war affected how important social questions and ESG are in the company's agenda? How have the two-year COVID-19 pandemic and the war in Ukraine affected companies' plans in implementing digital transformation?
This survey is based on KPMG's CEO Outlook Survey 2022 and will allow to compare global and Ukrainian trends.
The survey is available in English or Ukrainian.
The survey should take approximately 20 minutes to complete.
All responses will remain strictly confidential: KPMG in Ukraine will only publish aggregated results.
This autumn, KPMG in Ukraine will present the collected results.
The survey is available here https://www.surveymonkey.com/r/QZZL88M