The OECD recognized Ukraine as a prospective member country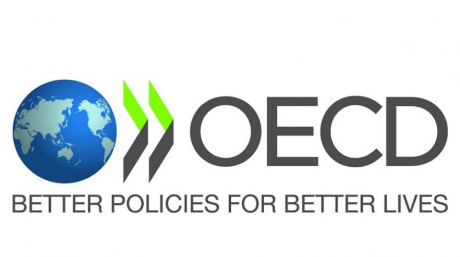 The OECD recognized Ukraine as a prospective member country
The Secretary General of the Organisation for Economic Co-operation and Development (OECD) reported that in response to the request from the Prime Minister of Ukraine to join the OECD, the Council of the OECD recognized Ukraine as a prospective member country.
Further dialogue between the OECD Secretary General and the Government of Ukraine aims to update Ukraine's compliance with OECD standards and its participation in various OECD bodies in accordance with the general framework for prospective participating countries. After the completion of the initial stage, the OECD Council will consider the issue of gaining full membership in Ukraine and will begin the preparation of the draft accession road map.
"We look forward to continuing our cooperation with the Government of Ukraine, building on our current joint work in support of the National Recovery Plan," the OECD said in a statement.
In addition, within the scope of this cooperation, the OECD, together with the Government, will work on the development of an updated OECD-Ukraine Action Plan to support recovery, reconstruction and reforms, in connection with which the opening of the OECD-Ukraine Liaison office to Kyiv is planned.
UNIC congratulates Ukraine on acquiring this important status. Standards of business integrity and compliance both in the private sector and among public enterprises, effective anti-money laundering and international bribery mechanisms that work in practice are among the most important standards that the OECD pays attention to when evaluating a country. Accordingly, the topic of integrity in the private sector, and the introduction of incentives from the state for honest business will remain extremely important and relevant.