UNIC WILL PARTICIPATE IN 8TH FLEMING CONFERENCE IN ZURICH AS A ENDORSER PARTNER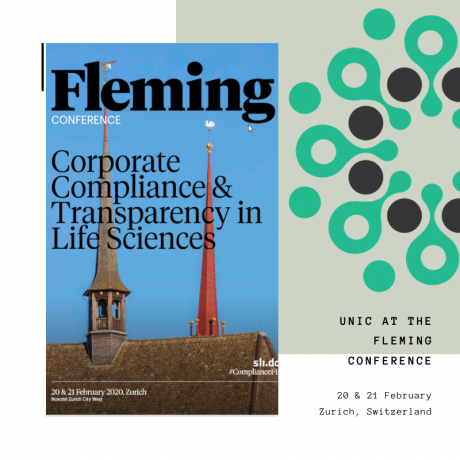 UNIC WILL PARTICIPATE IN 8TH FLEMING CONFERENCE IN ZURICH AS A ENDORSER PARTNER
February 20th and 21st in Zurich Switzerland will take place 8th annual Fleming Conference dedicated to Corporate Compliance and Transparency in Life Sciences. About 30 speakers from around the world and over 100 attendees are expected to attend the conference.
Within the framework of the event, UNIC will talk about its own experience of the developing a collective initiative of Ukrainian business to implement ideas of responsible business management through compliance as one of the most effective tools for minimizing risks and ensuring the sustainable development of the organization.
Also UNIC speakers will present the successful activity of its members from the pharmacology pool: Dr. Reddy's Laboratories, Sandoz Ukraine, Sanofi Ukraine, B.Braun.
UNIC speakers at the Conference are Gayane Karakashian, the Head of Secretariat, and Borys Danevich, Danevych.Law, Attorney-at-law Member of the UNIC.
We offer a discount for the participation in the Fleming Conference for UNIC Members – contact the Secretariat at tel.: +38 044 237 74 53 or e-mail info@unic.org.ua.