Overview of business opportunities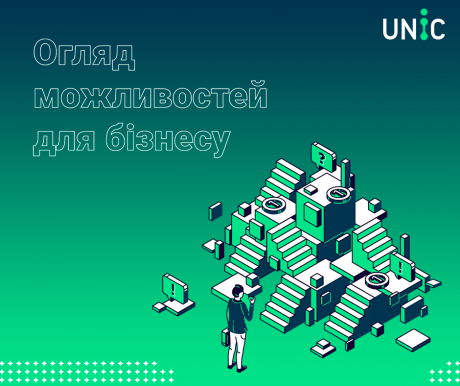 Business in Ukraine needs considerable stability to balance conditions complicated by the war. UNIC decided to analyze additional tools that can be useful to entrepreneurs and give a new impulse to their businesses' development and expansion. To this end, we are launching our new regular section #opportunitiesforbusiness with a list of current grant proposals and educational opportunities.
So we suggest you consider the following initiatives.
Financial support
Grant program for 1 million dollars for creative entrepreneurs from the Ministry of Culture and Information Policy of Ukraine and Kyiv School of Economics
The Kyiv School of Economics announced a separate module allocation of individual grants for creative entrepreneurs within the current grant program of the KSE "Talents for Ukraine" charitable fund.
The amount of support is from 5 thousand dollars for each creative talent. If a larger amount is needed, the participant can justify this need.
Deadline: the competition is open permanently until the total program budget is exhausted.
Learn more: http://bit.ly/3Jp151O.
Business accelerator to strengthen the economy of Ukraine
The Ukrainian public organization Impact Force has launched the business accelerator Impact Business for Ukrainian entrepreneurs. This pilot program will support 25 Ukrainian enterprises in agriculture, energy, infrastructure, healthcare, cyber security, and other industries that seek to include social impact as part of their strategy.
Amount of support - based on the program results, the two enterprises with the best results will have the opportunity to attract financial support of up to 20,000 euros per team.
Deadline: February 17, 2023.
Learn more: http://bit.ly/40cP3yf
Education
Economic front: a series of educational training on export prospects in the war conditions
The entrepreneurship and Export Promotion Office is starting a free training series for entrepreneurs. The first "Economic Front" project event will be held offline on February 9, 2023, at 11:00 a.m. and will be dedicated to the export of food products. Representatives of SMEs from the food industry sector are invited to participate in the event.
Learn more: http://bit.ly/3j6PfPe.
You can register for the course via the link: https://bit.ly/3XKpXW8
Educational course presentation "Anti-corruption" from the UN General Assembly in Ukraine
On February 9, 2023, at 4:00 p.m., the Global Compact Network Ukraine will present the online course "Anti-corruption" for small and medium businesses.
Learn more: https://bit.ly/3Y7wJoI.