Call for submission of expressions of interest from candidates for UNIC independent experts!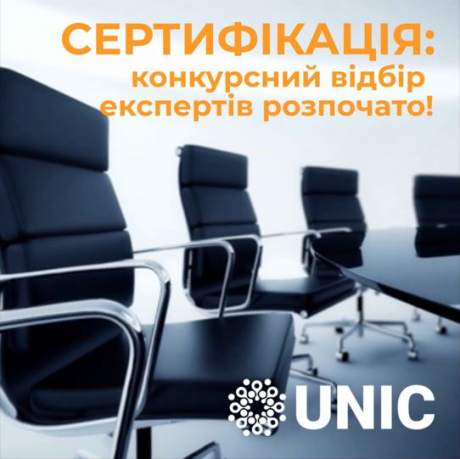 UNIC is happy to announce a call for submission of expressions of Interest from Candidates for UNIC Independent Experts!
Do you have the required expertise in compliance?
Do you want to input into one of the most important steps in implanting business integrity culture - the certification of compliance level?
Then you need to familiarize yourself with the requirements for the proposals in Section 5 of the Certification Procedure.
The Certification Procedure is available on our web site in the section About Us - Our Documents.
Expressions of Interest shall be submitted in the electronic form only to the Secretariat (info@unic.org) marked "Expressions of Interest_Assessment".
The submission format is pdf or Word in Ukrainian and English.
The dead line for Expressions of Interest submission is April 15, 2018 COB.
The interested candidates could apply to the UNIC Secretariat for clarifications during first two weeks following the publication of the call for expressing the interest to become the Independent expert by the UNIC Secretariat.
Do not hesitate, your participation is important to us!