Interaction with counterparties and partners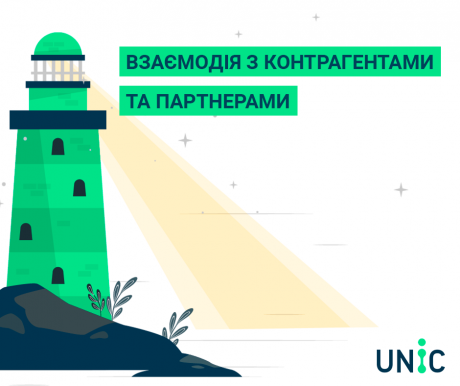 Interaction with counterparties and partners is an essential part of implementing compliance. The connections with the russian federation are currently one of the key compliance risks when verifying third parties. In addition, the business faces constant updating and expansion of sanctions lists, including individuals and legal entities, the introduction of new bans, strict export controls, etc.

We would like to introduce to you useful tools that should be used to check counterparties. The vast majority of tools can be used online and for free.

Basic tools:
Unified State Register of Legal Entities, Public Organizations and Public Organizations;
Unified State Register of Court Decisions;
Unified register of debtors;
Unified state register of persons who have committed corruption or corruption-related offences;
List of individuals and legal entities to whom restrictive measures (sanctions) have been applied;
State register of property rights to immovable property;
Unified register of enterprises in respect of which bankruptcy proceedings have been initiated;
Tax registers;
Analytics module from Prozorro procurement platform.

Additional tools for deeper inspection:
Special services (YouControl, Clarity Project, Dozorro, Opendatabot and others);
Google;
Social networks;
Forums;
Personal contacts (joint counterparties, colleagues, acquaintances, business partners, partner organizations), etc.

You should also check the following:
open criminal proceedings;
publications about the activity of a person or company on the Internet.

At the same time, the results of the inspection in the case of using the last two tools should be treated critically. Considering the negative features of the Ukrainian business environment, both criminal proceedings and publications can be created for the purse to discredit businesses.

Among the criteria affecting the level of assessed risk when interacting with potential counterparties, the "territorial" criterion should also be taken into account (entities originating or controlled from offshore jurisdictions, from sanctioned territories, should be considered counterparties with a higher degree of risk).

We wish you success!

Detailed instructions for business "Basic principles of risk identification and their minimization" at the link: http://bit.ly/3lu1w0D

*access to some of the listed state registers and databases may be restricted in connection with the introduction of martial law, monitor the return of access to them.