UNIC CONTINUES COOPERATION WITH TRACE AND STARTED ANNUAL VERIFICATION PROCEDURE FOR ITS OWN CERTIFICATION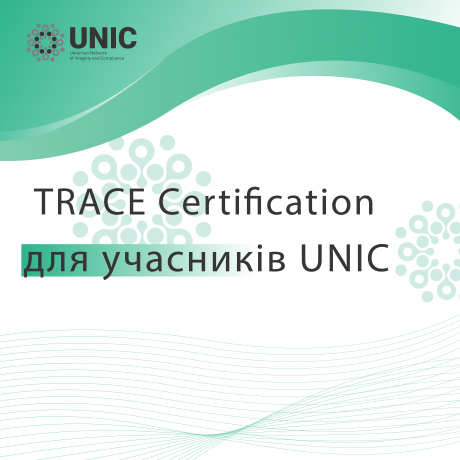 TRACE International, Inc. is a globally recognized anti-bribery business organization that provides companies with anti-bribery compliance support. Its for-profit sister company, TRACE Inc., is a leading provider of risk management solutions including due
diligence and training.
UNIC completed the TRACE certification process early 2020 and recently has begun its verification. Both Networks have extended mutual Memorandum on Partnership. It provides additional benefits to UNIC members e.g. TRACE certification or TRACE Anti-Bribery Specialist Accreditation (TASA) might be done with the discount.
For more information about TRACE Certification and products, please contact the Secretariat.