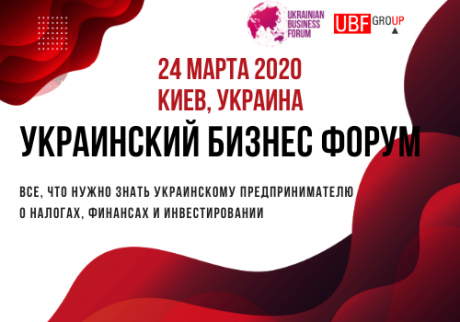 The Ukrainian Business Forum 2020 is an international platform that traditionally gathers more than 300 delegates from 15 countries. The target audience includes lawyers, financiers, CEOs, auditors, compliance specialists, tax consultants.
Gaiane Karakashian, the Head of UNIC Secretariat is a moderator of the session "Actual Issues of Compliance". The session consists of the following discussions:
Compliance in foreign economic activity, Pavlo Verkhniatsky COSA, the member of the Network.
Forensic and internal investigations, Orest Stasyuk, Asters.
Compliance in collaboration with the public sector, Artem Krykun-Trush, DLA Piper.
Date: 24 March 2020
Venue: Mercure Congress Centre
Details and Agenda: https://ubf.international/
UNIC members are entitled to have 20% discount. To get the promo code, please, contact the Secretariat