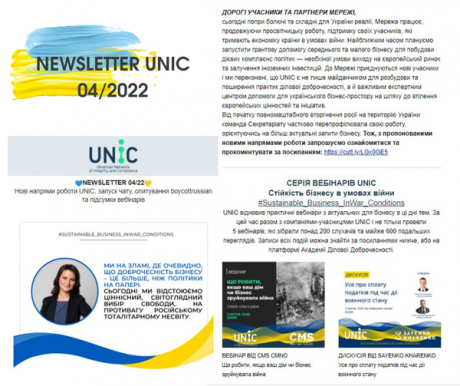 Colleagues,
a fresh UNIC Reporter is already waiting for you in your e-mails. There we talk about changes in the direction of the Network, welcome new participants, invite you to the closed Telegram-chat UNIC and collected the most useful links for business, and more.

Subscribe to the UNIC newsletter at: https://forms.gle/hep4jh9gQF4mr6Jm8.

If you have any questions, please contact Darya Bilinska by phone: +38 067 372 33 06 or e-mail: info@unic.org.ua.

Enjoy!