Expanding the partnerships network by signing a Memorandum of Cooperation with the Entrepreneurship and export promotion office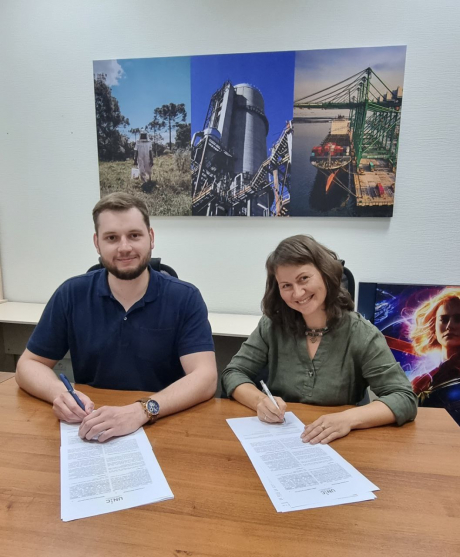 The beginning of this week is also marked by good news for UNIC - we are expanding the partnerships network by signing a Memorandum of Cooperation with the Офіс з розвитку підприємництва та експорту
In current conditions, the requirements for goods and services producers have increased significantly, which demands an integrated approach to conducting business. Together with the new partner, we will work to ensure domestic small and medium-sized companies develop their compliance systems according to international standards.
The cooperation includes:
holding joint educational events, conferences, business forums, etc.;
coordination on the Ukrainian enterprises export potential development, the introduction of goods and services to foreign markets, the rights and interests protection of Ukrainian businesses;
creation of informational and educational content for integrity business practices promotion among Ukrainian small and medium-sized businesses;
development and strengthening of SMEs' сompliance systems;
creation of digital business tools for searching and evaluating contractors and other partners in Ukraine and abroad;
participation in entrepreneurship development events.
"The development of the integrity culture of Ukrainian medium and small businesses is one of the UNIC priorities. We are confident that the planned joint initiatives with the Entrepreneurship and Export Promotion Office have great potential. Access to the best local and international practices, adapted training and the opportunity to develop compliance systems under international standards is already extremely important for business in Ukraine today, especially considering the processes of Ukraine's reconstruction and entry into international markets", says Antonina Prudko, Head of the UNIC Secretariat.
"We are happy to join the idea of ethical and responsible business management. We have a big goal – to build a country of entrepreneurs. However, in order to meet the global standards of integrity, we need to work on the responsibility of Ukrainian business, which will help to overcome corruption, as well as ensure its transparency", the head of the Office, Andriy Remizov.
We appreciate our partners Офіс з розвитку підприємництва та експорту for their trust, and we are assured of the effective implementation of the export policy. We work together to open new markets and opportunities for Ukrainian businesses.
Information about the Entrepreneurship and Export Promotion Office on the UNIC website is available at the link: https://unic.org.ua/en/partners/26/