Promoting Integrity and Business Ethics among employers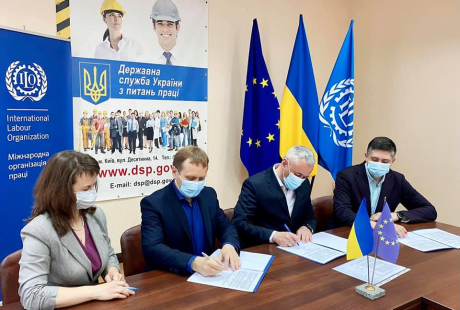 In the future, we plan to improve labour legislation jointly, raise employees' awareness of business ethics, prevent manifestations of undeclared labour, and shadow both among business and government agencies.
The Memorandum was signed by Vitaliy Sazhienko, Acting Chairman of the State Labor Department, Igor Degner, Deputy Chairman of State Labor Department, Nikolay Babenko, Chairman of the Executive Committee of the Ukrainian Network of Integrity and Compliance and Antonina Prudko, Head of the Secretariat.
Thanks to everyone involved and interested!