THE PROJECT OF UNIC STRATEGY 2020-2023 WAS THE MAIN TOPIC OF THE NETWORK EXPERT GROUP SESSION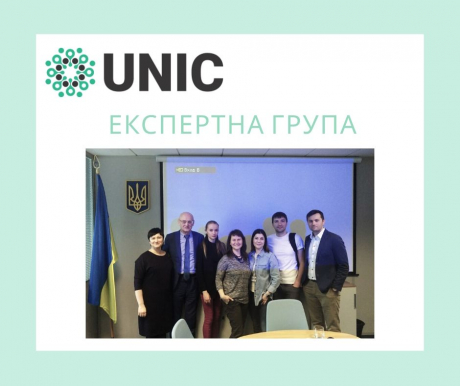 On March 13, the regular meeting of the Expert Group of the Ukrainian Network of Integrity and Compliance took place. The main topic was the discussion of the project of the UNIC strategy for 2020-2023.
The project of the Strategy was introduced to the Group members by the Head of Secretariat of the Network Gayane Karakashian and the team lead of UNIC Project "Making Clean Business a Norm" (supported by the Kingdom of the Netherlands) Antonina Prudko.
As a result of the presentation, the members of the Expert Group held an active discussion and put forward a number of ideas and suggestions for the further development of the Network. Their main focus was the following UNIC activities:
the building of effective government relations;
the promo of UNIC certification: explaining its importance and enhancing the benefits for companies that would survive it;
strengthening of PR activity of the Network, a discussion of possibilities of additional communication actions;
expanding partnerships with similar initiatives in the region and all over the world.
We thank the participants of the Expert Group for their active position, professional and creative efforts for the development of the Network.
The meeting was attended by: Gayana Karakashyan and Antonina Prudko (UNIC), Anhelina Korshun (EBA), Borys Danevych (Danevych.Law), Igor Svitlyk (Dentons), Leonid Gilevych (Ilyashev & Partners Law Firm), Oleg Lagodiyenko (Ethicontrol), Yurii Perohanych (APITU).