Overview of business opportunities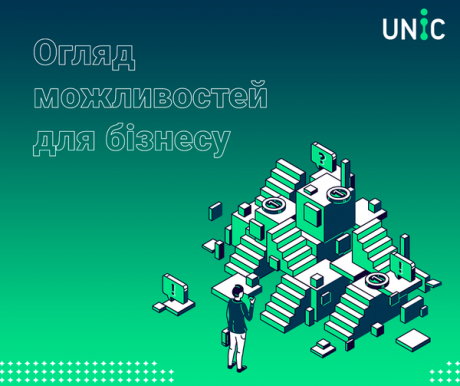 UNIC continues its ongoing #opportunities for business with a list of current grant proposals and educational opportunities.
We would like you to consider the following initiatives for business support this week:
Financial support
The government program eRobota
On February 1, 2023, a new wave of applications for the eRobota government micro-grant program began, within which Ukrainians can receive from 50,000 to 250,000 UAH for starting or developing their own business.
Learn more about support programs: http://bit.ly/3jyYM1v
Grant for women entrepreneurs
The "Created by Women - 2023" award winner will receive 100,000 UAH for developing her own business and a trip to Paris. In addition to financial support, all finalists will receive consulting support and membership in the Franco-Ukrainian Chamber of Commerce and Industry.
Application deadline: March 15, 2023
Learn more: http://bit.ly/3I1UARy
Express online incubator: training and up to 7,000 euros for developing a social enterprise.
SILab Ukraine and the Ukrainian Social Venture Fund are launching recruitment for a new training program for future social entrepreneurs.
Application deadline: February 22, 2023, until 11:00 p.m
Learn more: https://bit.ly/3HAxPlZ
Lenovo Ukraine grant program on the 30th anniversary of the ThinkPad laptop brand.
This a unique chance for small and medium business owners to receive 1,000,000 UAH for the development of their enterprise. As part of the program, participants will receive an intensive training course from Lenovo, project partners, and many other valuable gifts.
Application deadline: February 12, 2023
Learn more: http://bit.ly/3Y74aYO
Education
Webinar on exporting products to Sweden.
On February 9 at 15:00 Kyiv time, the Swedish Board of Trade will hold a webinar where experts will tell in detail what to consider when exporting food to Sweden.
More information and registration at http://bit.ly/3wWuF7d