Olivia Allison about business trust, KPMG Review Magazine, 2/2018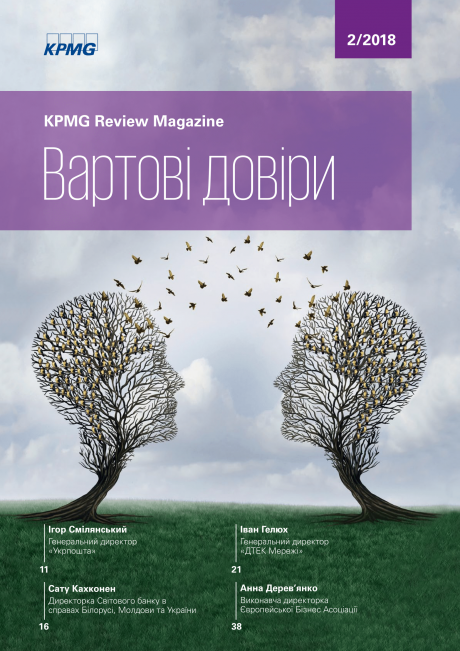 We would like to share with you an interesting and handy material of KPMG Ukraine, a member of UNIC.
Olivia Allison, Partner, Head of Risk Management at KPMG Ukraine, as well as a member of the UNIC Executive Committee, shares her view on trust in business relations in the issue 2/2018 of the KPMG Review Magazine.
The article covers the following questions:
Why do businesses lose investors' trust?
Corporate governance and transparency as the basis of trust
Trust as an instrument to attracting best employees and clients
How to examine whether you are trusted?
Full article is available at the link (in Ukrainian): https://bit.ly/2V1tuzq