CALL FOR THE FINANCIAL AUDIT COMPANY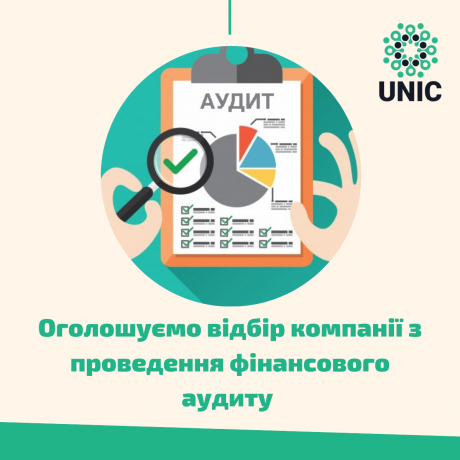 The Network to improve the quality of control, systematic analysis, monitoring and evaluation of its activities announces a tender for the financial audit of the organization (simplified financial report of a small business entity), in accordance with Ukrainian accounting standards and in accordance with International Standards on Auditing.
In this regard, the Network is looking for a company that will perform a financial audit of the organization (Contractor). The audit should cover the activities of the Network for two years, the results of which are reflected in the reporting of the organization from January 1, 2019 to December 31, 2020.
Please see the Terms of Reference at the link: https://www.dropbox.com/s/pp1x344laz8p48k/UNIC_ToR_Financial%20Audit_Approved.pdf?dl=0
Applications and clarification questions are accepted by e-mail: info@unic.org.ua. Deadline for the proposal submitting – by 09 April 2021.