Overview of business opportunities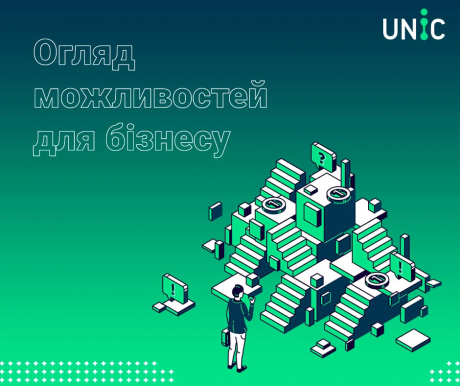 We continue our regular section #opportunitiesforbusiness, so we advise you to consider the following business support initiatives this week.
Financial support
Grants of up to €10,000 for SMEs from the combat areas
EU4Business has announced a competition for grant support for Ukrainian small and medium enterprises from the combat areas, namely: Chernihiv, Sumy, Kharkiv, Kherson, Mykolaiv, Zaporizhzhia, Donetsk, Luhansk, Odesa, Dnipro, Poltava, Kirovohrad and Kyiv regions (Kyiv city is not eligible). Within the project, 10 companies will receive grants of €10,000 each for business development.
Application deadline: April 9, 2023
Learn more: https://usf.com.ua/eu4business/
Up to UAH 1.5 million for agribusinesses for veterans and their families
In partnership with the MHP Gromadi Charitable Foundation, the Ukrainian Veterans Fund is launching a competition to provide veterans, family members of deceased war veterans, and family members of deceased Ukrainian defenders with funding for business development in the agricultural and agro-industrial sector on a competitive basis.
Application deadline: April 10, 2023
Learn more: http://bit.ly/3lWXlLI
From UAH 600,000 to UAH 1,200,000 to support business continuity and recovery
The USAID Competitive Economy Program (CEP) accepts grant applications for business continuity and recovery activities, including relocation or recovery of businesses during war, extension and/or increasing into foreign markets, and maintaining and/or improving existing business opportunities, etc.
Application deadline: July 24, 2023
Learn more: http://bit.ly/3zs4R4e
Education.
Webinar project on practical digital marketing tools
Entrepreneurs will learn how to build an effective digital community around the product during the training.
The webinars will run until April 27, 2023.
Learn more: http://bit.ly/3lYJ1SI
From April 10 to June 2023, the Sustainable and Resilient Enterprise SURE training program for managers and owners of small and medium enterprises will be held.
Webinars will last until April 5, 2023
Learn more: https://docs.google.com/.../1FAIpQLSdlt8CbAo6Ff6.../viewform