UNIC together with Mba Kids and Ethicontrol held a business ethics event for students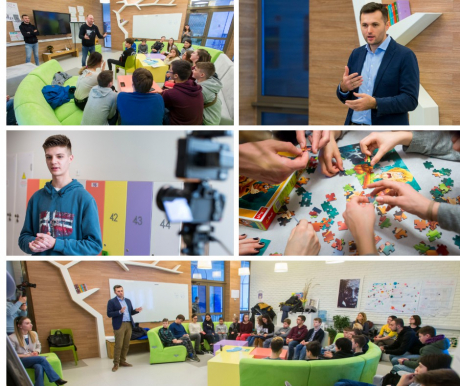 Last Saturday, 9 March 2019, UNIC together with MBA Kids and a UNIC member company Ethicontrol held the first joint event on business ethics for the students of MBA Kids. Students actively participated in a discussion and analysed business cases presented by Oleg Lagodiyenko, co-founder of Ethicontrol. Personal experience and an engaging interactive game have inspired adults to generate new ideas of how to promote business ethics and integrity culture in Ukraine.
Key outcomes and impressions:
The event was attended by more than 30 students of the programme aged 12+. Active and open-minded students gave their personal opinions on ethical business behavior
There is no exclusive formula of business ethics. Students gave a variety of solutions to the case presented by the speaker. Their huge imagination and openness help find new ways of solving ethical dilemmas
Summing up a team game: atmosphere of mutual trust and following same agreed rules of the game by participants result in efficient cooperation and achieving excellent results
Collaboration with MBA Kids is a good chance for the UNIC members and their children to get involved to the community of future entrepreneurs and to sense the ideological needs and requests of the future generation.