Haven't you heard about COMPLIANCE, have you? If it is so, UNIC is rushing to help with this. And we have something to say to you or even better to show.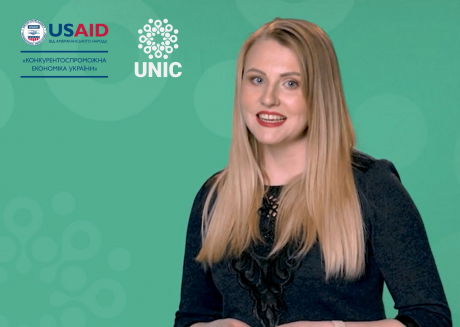 In March 2021, UNIC and the USAID CEP produced three educational videos within the framework of the joint initiative "Business ethics for Small and Medium Enterprises (SMEs)".
The short videos are intended to give Ukrainian SMEs information in a simple way about what compliance is.
Topics of the videos are:
Video 1: «Business Compliance: what is this, and why do we need it? »
Video 2: «Compliance: how to start? »
Video 3: «Compliance monitoring»
The series aims to popularize business integrity culture among the mentioned audience in Kiev and regions, describe the first steps for compliance implementation to attract a new audience to the project "Business ethics for SMEs". The project is training webinars on the Code of Ethics detailed implementation for businesses in Ukraine. In the first wave of the project, 250 unique participants listened to webinars. As a result, 22 companies, and 19 organizations adopted the Code of Ethics.
In the second wave UNIC training program and consultations for SMEs will be continued within the next phase of the project with the financial support of USAID CEP.
First video is already available at the link: https://www.youtube.com/watch?v=ZMErj4YnKNQ&t=46s