UNIC has developed a standard "Code of Conduct for the Compliance Officer"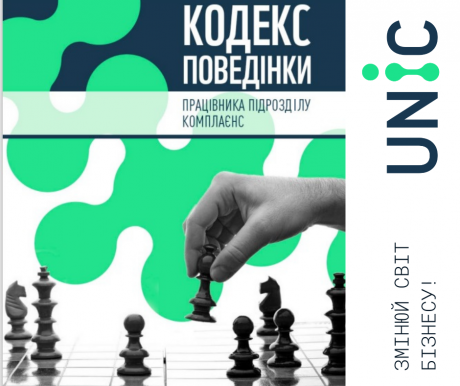 As a community of leading integrity practitioners, UNIC has developed a standard "Code of Conduct for the Compliance Officer." The document consolidates the best practices based on the experience of banking market participants. It highlights the overall integrity standards that UNIC and the civil society anticipate from the behavior of the leading compliance managers (employees of the compliance department). Thus you have an exceptional opportunity to use this document for elaborating your own internal conduct policies, taking into consideration the specifics of your company. The introduction of single standards would be a strong basis for strengthening the business integrity culture in your company.
The Code contains expert recommendations on the following important arias:
· Requirements to a compliance officer
· Rules of interaction with employees, clients, and partners
· Compliance officer subordination
· Gifts, entertainment, and travel expenses
· Information protection and effective communication
· Procedure in case of illegal behavior, etc.
Take the opportunity to implement the best compliance practices in your company. You can download the document for free by following the link:
The Code was developed by The UNIC Expert Group on Banking. We thank Tatyana Korotka (Business Ombudsman Council), Igor Olekhov (CMS Cameron McKenna Nabarro Olswang), Yaroslav Omelchuk (TASCOMBANK), Alexander Plotnikov (Arzinger), Andriy Perlov (UKRSIBBANK BNP BankP), Mikhail Shomin (Bank "Ukrainian Capital"), Maryna Voshchilko (Globus Bank), Olga Gonchar (ADVANQ) for their work on the Code and development the best compliance practices in Ukraine.