International Anti-Corruption Day at Sanofi-Aventis Ukraine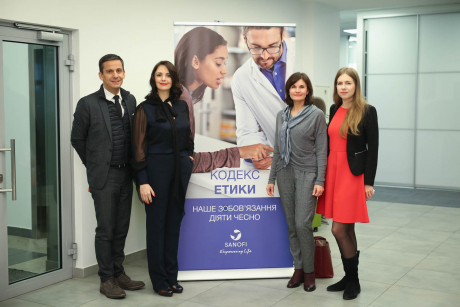 On 10 December 2018, in the framework of International Anti-Corruption Day Sanofi-Aventis Ukraine held an event dedicated to discussing potential corruption challenges in the area of pharmaceuticals and in business environment in Ukraine.
Tetiana Korotka, Deputy Business Ombudsman in Ukraine, and Maryna Romas, Head of Ethics and Business Integrity at Sanofi-Aventis Ukraine and Head of the UNIC Ethics Committee, presented the UNIC initiative. We would like to thank the colleagues for their support and promotion of the idea of doing business responsibly!