Compliance Development for SMEs - UNIC Grant Program Compliance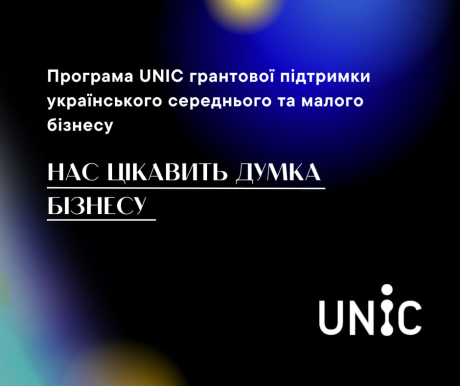 Compliance Development for SMEs - UNIC Grant Program Compliance
Today it is vital for Ukrainian business to search for new sales markets or financing. However, international cooperation, obtaining financing from investors for the reconstruction of Ukraine, is possible only with honest and transparent business conduct, and working compliance systems.
With this purpose, The Ukrainian Network of Integrity and Compliance strives to make its professional contribution to setting up the Ukrainian business integrity environment and through launching the Compliance Development for Small and Medium Enterprises (SMEs) - UNIC Grant Program. The Grant Program will include assistance in compliance system development or strengthening.
We aim to help Ukrainian companies in developing and strengthening compliance programs with the participation of leading consulting groups. This will open up opportunities to enter the European market, investment, and public confidence in your company.
We are currently gathering your needs and trying to hear Ukrainian SMEs' expectations and wishes concerning the grant program's expected content. After all, we need to create a product that will be useful for you in the current conditions, help you practically to develop or improve your compliance systems and teach you how to integrate and comply with them easily in the company's daily activities.
So, we invite you to join the grant program expectations consultations. Please fill out the google form at the link:
https://docs.google.com/.../1FAIpQLSe.../viewform...
The UNIC contact person will contact your company representative to schedule a convenient time for the consultation.
Contact person for additional questions: Larуsa Zhуgun, email: larysa.zhygun@unic.org.ua