Factors that affect the functioning of Ukrainian businesses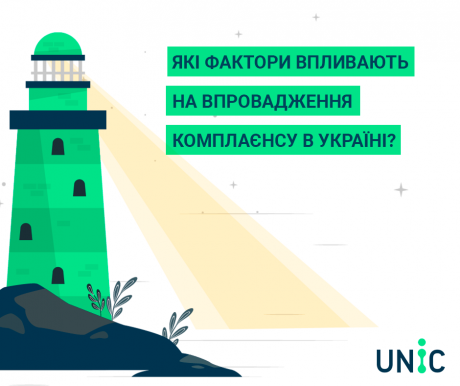 UNIC repeatedly has to analyse external and internal factors that affect the functioning of Ukrainian businesses. Therefore, we decided to highlight some aspects inherent in the Ukrainian corporate sector, the social and political environment, which may have a negative impact on the perception of the reliability of Ukrainian business by international partners. Knowledge and understanding of these factors and conditions are particularly important for implementing compliance practices:
Due to the full-scale invasion of russia into Ukraine, businesses have to work in extremely difficult conditions and constantly adapt. It is important for companies to pay special attention to sanctions lists when choosing contractors in order to comply with sanctions and avoid cooperation with the russians.
"Soviet" legacy, including weak understanding and application of the rule of law principle, inefficient judicial and law enforcement systems, an underdeveloped institution of exposers with a somewhat negative perception of this practice in society, distrust and fear of authorities;
Quite a large number of legislative gaps and "grey zones";
There is no stable law enforcement practice - double standards;
The history of the application of anti-corruption legislation in Ukraine is relatively short;
Voluntary anti-corruption measures for the private sector (obligation only for state-owned enterprises and participants in certain public procurements);
There are few companies with a long-term history of doing business in Ukraine;
The reputation factor is not so important (given the fact that there is no long history of activity).
Detailed instructions for business "Basic principles of risk identification and their minimization"