UNIC announces a selection process for a Document Development Expert for the Project "Implementing Compliance for S&MEs"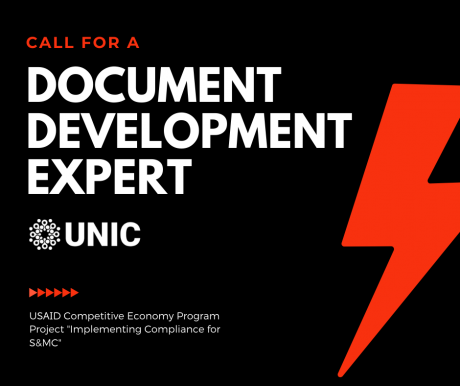 One of the measures to be taken as part of the implementation of the project is developing a compliance program, focusing on the needs of SMEs:
I. Code of Conduct (CoC) for Ukraine based SMEs;
II. Text of Training Program on Institutional Capacity Building (for SMEs).
Starting from January 2020, the UNIC Secretariat, with the support of the USАІD Competitive Economy Program, has been implementing the project "Implementing Compliance for S&MC" aiming to withdrawal of Ukrainian SMEs from the shadow and the adaptation of its business processes, in accordance with international norms both economic and ethical.
More details on the task capacity, requirements to apply and to the contractor are described in the Terms of References available at the link: http://bit.do/fqMyJ
All applications shall be sent by e-mail at: info@unic.org.ua. The deadline to submit applications is COB 6 February 2020.