Decorruption in Ukraine event by Transparency International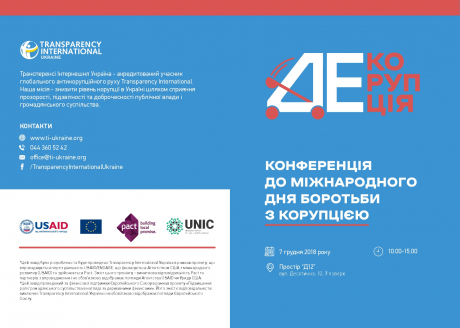 Dear UNIC members and partners,
We are glad to invite you to spend International Anti-Corruption Day together.
This year, Transparency International Ukraine holds an event "Decorruption of Ukraine" with the support of UNIC among other partners. The event will be focused on reflecting on the changes in the area of anti-corruption reforms made since the Dignity Revolution in 2014.
Date: 7 December 2018
Time: 10:00 - 15:00
Location: D12 platform, 12 Desyatynna Street, 7th floor
Participation in the event is free of charge upon prior registration (venue capacity is limited): https://goo.gl/forms/xHswtPTviBADeuIz2
The detailed Agenda is at this link.