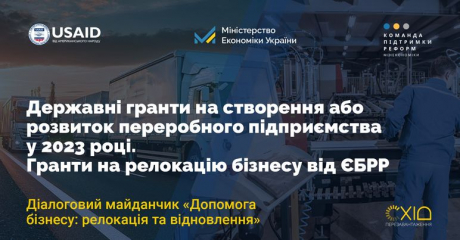 For attention, business representatives! On January 26, the 9th information and dialogue platform "Business Assistance: Relocation and Recovery" will be held with the support of the USAID Project "Economic Support of Ukraine."
At the event, participants will learn how to get grants to create or develop a processing enterprise and relocate a business.
The event starts at 4 p.m. Registration is available at https://forms.office.com/r/F9K3bVDygv.
You can join the event at http://bit.ly/3iTkRHY