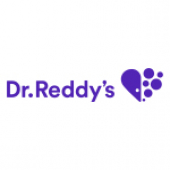 Dr. Reddy's Laboratories LLC
Dr. Reddy's Laboratories Ltd. (NYSE: RDY) is an integrated global pharmaceutical company, committed to providing affordable and innovative medicines for healthier lives. Dr. Reddy's Laboratories LLC is a part of global company Dr. Reddy's which has been operating in Ukraine since 1994.
Through businesses – Pharmaceutical Services and Active Ingredients, Global Generics and Proprietary Product – Dr. Reddy's offers a portfolio of products and services including APIs, custom pharmaceutical services, generics, biosimilars, differentiated formulation and NCEs. Therapeutic focus is on gastro-intestinal, gynecology, diabetology, oncology, pain management and pediatrics. Major markets include India, USA, Ukraine and CIS, EU, Africa etc.