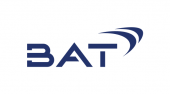 LLC "BRITISH AMERICAN TOBACCO SALES AND MARKETING UKRAINE"
British American Tobacco Ukraine is the first foreign investment company with foreign investments in the Ukrainian tobacco industry, which was established in 1993 based on Prylucky tobacco factory facilities. The total investment to the company development is more than $ 550 million.
The company demonstrates a high level of integrity and a ZERO tolerance for bribery and corruption. All BAT suppliers are expected to comply with the same ethical principles. For this purpose, a number of global policies are in place at the company, including Standards of Business Conduct, Supplier Code of Conduct, Anti-Corruption Procedure. A key compliance initiative is the Speak Up Hotline that enables BAT employees to raise any concerns.
For several years BAT has been named as a Top Employer Global, Europe and Ukraine, reflecting the company's commitment to developing its people.
Based on the results of 2018 BAT Ukraine became #1 private taxpayer in Ukraine.